Grandfather clock restoration
An example of some extensive repair and restoration carried out to a very large grandfather clock. Repairs included inlay work, matching wood replacements on parts of the casing, and total feet replacement.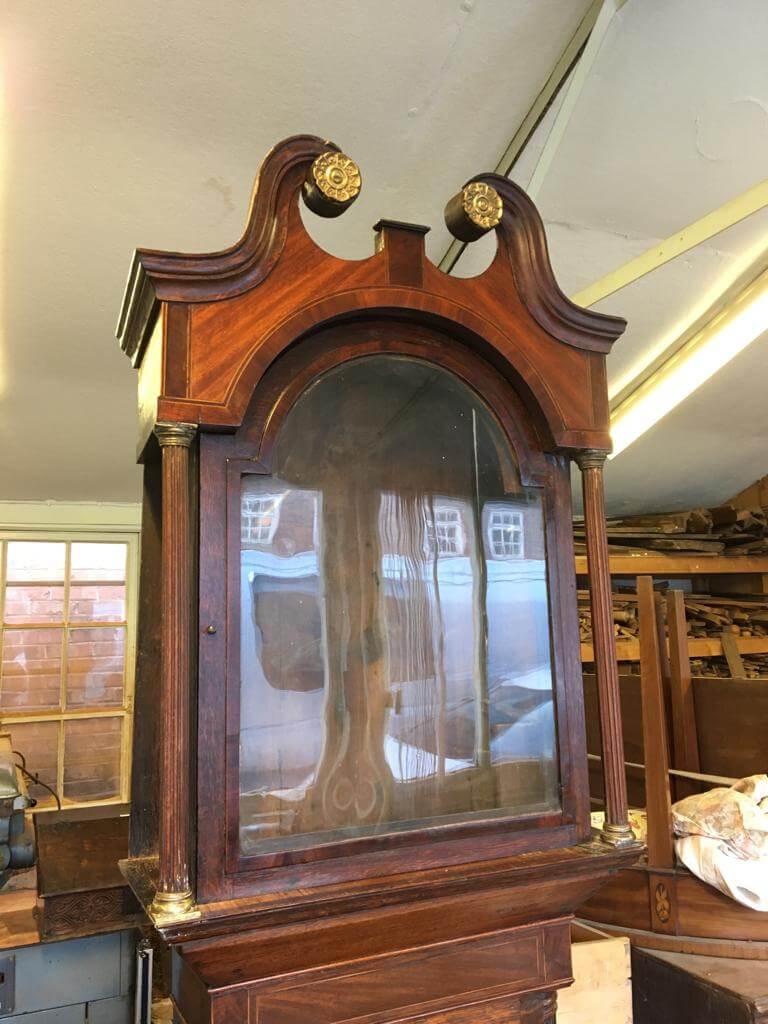 A very large Grandfather clock in great disrepair. The clock required lots of repair work to the casing, main body and inlay work. Many parts needed total replacement with matching wood and some new parts also had to be made.
Our approach was to preserve as much of the original casing as possible then to use custom matching cuts of wood for the repair work. After the replacement parts were glued in, a 7 step process was used to match the replacement parts to the original colour.
"After the restoration work was complete the piece looked fantastic, the colour matching was perfect and the repair work carried out was indistinguishable from the original clock"
Customer